11.07.20 - 30.08.20, Sommerausstellung Bregenz, Künstlerhaus/ Palais Thurn und Taxis Park, Bregenz, AUT
landscape intervention / shortmovie (21.50') / sculpture

"People know what they do; frequently they know why they do what they do; but what they don't know is what they do does."
(Michel Foucault, Madness and Civilization: A History of Insanity in the Age of Reason)
WHY sculpture, July 2020 / reiterer weithas
WHY is a performative and sculptural work by the artist duo reiterer weithas. The first part of the work consists of a performance in public space with video documentation. The sculpture consists out of two red bars and a stone; a QR Code visible on the sculpture leads the video documentation of the public performance. The bar symbolizes structural caesura and sets of rules; the color red has always signaled prohibitions, restrictions and warnings in public space.
WHY sculpture, July 2020 / reiterer weithas


The dialectic and the tension between security and comfort, which are provided by rule constructions for a society, as well as the closing mechanisms of self-determination, self-development and degrees of freedom are dealt with. Social demands and expectations are contrasted with individualism and empowerment. In the formal structure of suits, a symbol of generally accepted and respected uniforms, the burden and constriction that these mechanisms of control and the exercise of power can entail was made tangible in a processional form in the performance, while maintaining social conformity. Crises, exceptional and extreme situations, but also their staging, have always opened up the existentialist questioning and reflection of previously lived values, norms and constructions of rules. They generate a space of possibility and contingency. Are implicit values of rules even negotiable for society? And according to which rules do we want or do I want to live at all? The title WHY refers to the question of why we impose certain rules on ourselves in the sense of self-management, but also allow them to be imposed on us, and always requires an explanation and explanation of our own reality to a counterpart. The convenience of rule-led reality must be questioned in a society in order to counteract tendencies of power-led authoritarianism with a force. The performance was realized in a harsh nature, which humanity tries to dominate and to stand out from. It builds culture as a humane substitute for nature as well as a comfort zone out of a threat to nature and wraps this externalized nature in a socio-structural coating in order to absorb the borderline experiences still possible in nature. In these original, natural spaces, most of the social rules and structures are now abolished; we are then thrown back onto an independent and mature self, but as part of nature.


Shortmovie (21.50'), May 2020 / reiterer weithas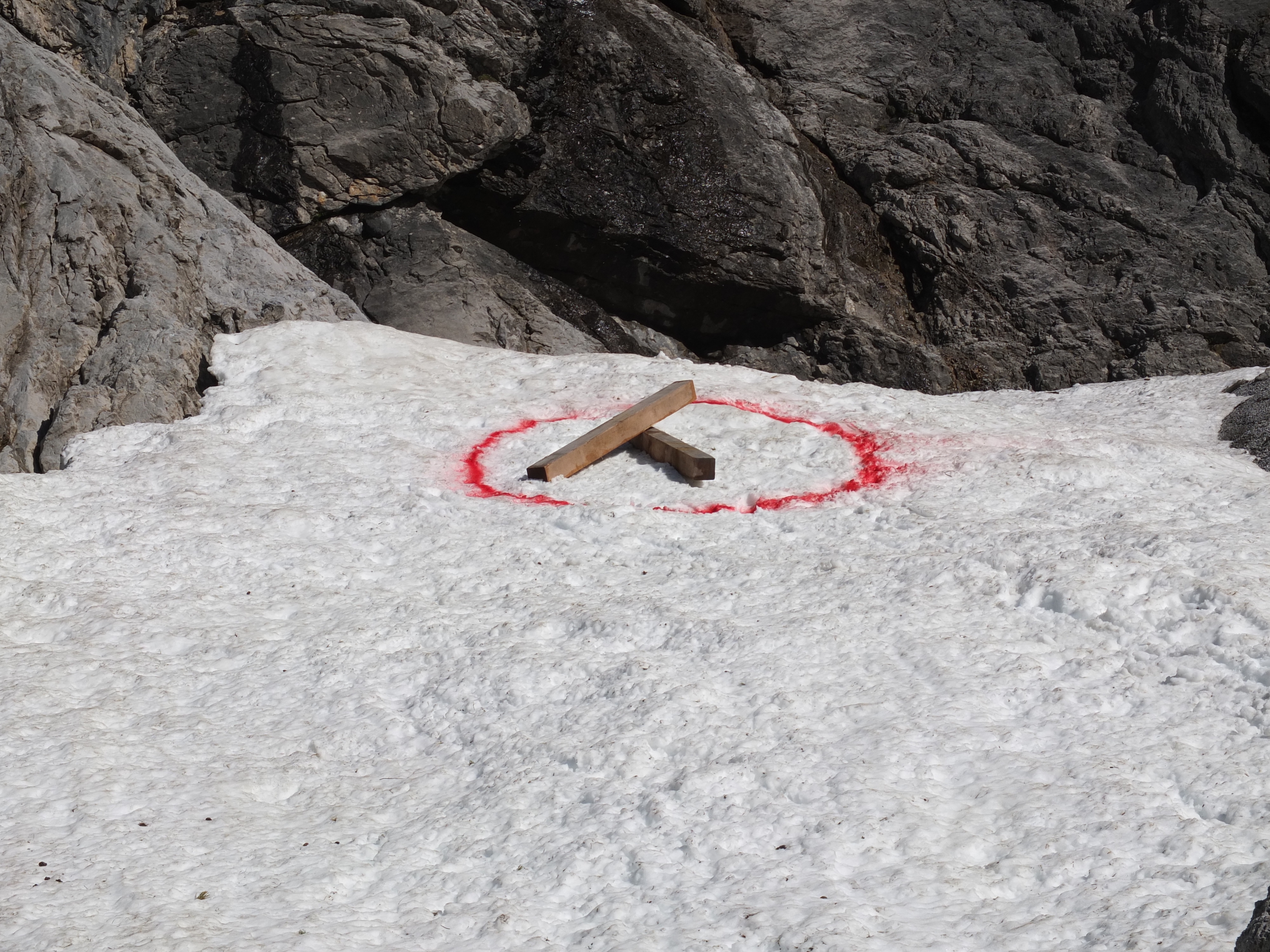 Video stills, May 2020 / reiterer weithas